Matt McIvor will cover the following insights in his educational presentation:
Social Media Strategy – content strategy, planning, scheduling & frequency plus channels used in his organisation
Digital Marketing Approach – Mount Ruapehu campaigns and marketing strategy
Winter Olympics – Matt's history with our Olympians & the flash sale that they rolled out upon NZ medal winners coming back. As well as the product development of 'Team Ruapehu', a competitive training programme.
Re-Brand – process, rollout and key learnings.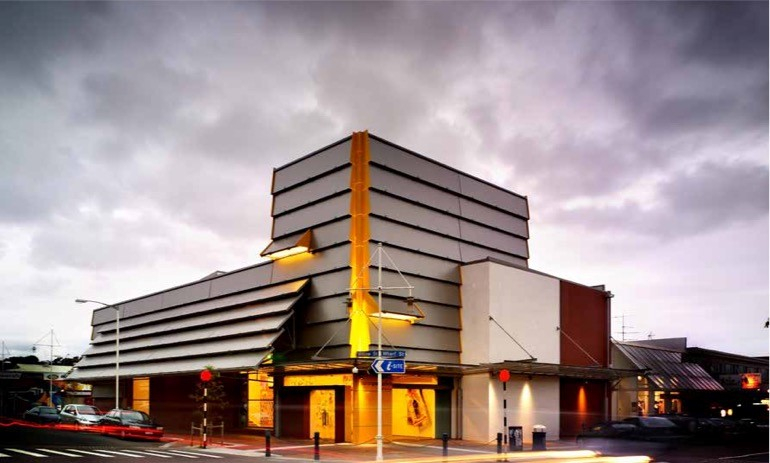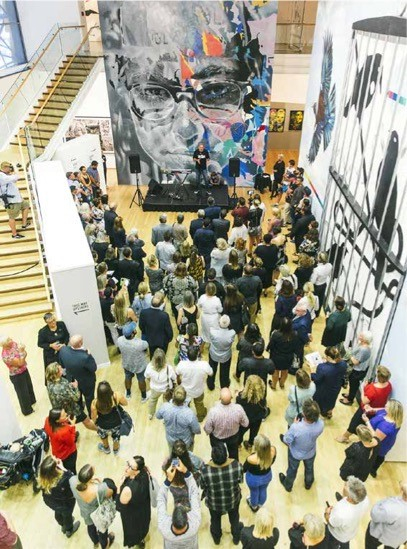 Tauranga Art Gallery will be ending our evening with complimentary tours, where you can view the following exhibitions:
Evan Woodruffe: the world is porous
Tauranga Art Gallery is excited to present a major new installation by Evan Woodruffe. The exhibition explores innovative approaches to painting and the application of digital technology printed onto fabrics – rayon, velvet and silk. This large-scale show will take painting 'beyond the frame' spilling out into the space, wrapping the environment - creating an immersive experience for audiences.
Evan Woodruffe was born in 1965 in Auckland, where he currently lives and works. He was awarded an MFA (1st Class Honours) from Elam School of Fine Arts and holds a Post-Graduate Diploma Art & Design from AUT. He has received a numbe rof awards, including the 2011 Molly Morpeth Canaday Award and 2003 Becroft Premier Award, and has works in significant collections, such as the Wallace Art Trust. He has exhbited widely in New Zealand and overseas.
Children of Mallarme: Fashion, Art & Collaboration
This exhibition is co-curated by Karl Chitham (Director of Tauranga Art Gallery) and Dr Peter Shand (Head of Elam School of Arts, University of Auckland). It features collaborations between 5 fashion houses (Romance Was Born, World, Doris De Pont, Jimmy D and Workshop) with artists including Reuben Paterson, Jess Johnson, Nell, Tracey Williams, John Pule, Richard Killeen, Andrew McLeod and John Reynolds. The exhibition will feature a selection of the collaborative garments alongside artworks by the artists shown in a theatrically inspired display.
Gregory Bennett: Digital Animation
Gregory Bennett is an artist who works with 3D animation, motion capture, projection mapping and interactive media. He has exhibited both nationally and internationally, and is represented by Two Rooms Gallery in Auckland, New Zealand.
He has a Masters degree from the Elam School of Fine Arts, University of Auckland, and has been teaching at AUT University in the School of Art and Design since 2011 where he established the first courses in motion capture. He is also Director of AUT University's Motion Capture Lab and is currently involved with developing research at AUT around Motion Capture and Virtual Production in a range of areas including Experimental 3D, Dance, Performance, Fashion, Pedagogy, and Virtual Reality.
Miles Art Awards
This bi-annual event and exhibition is an opportunity for artists residing in the Bay of Plenty to submit their most accomplished artworks for Tauranga's premiere art award. The finalists work will be shown in a curated exhibition (16 June – 2 September 2018). This is the fifth installment of our biennial awards and exhibition at Tauranga Art Gallery.
The event is named after one of Tauranga Art Gallery's original donors, Venetta Miles, who is remembered for her considerable foresight and generosity. The Miles Art Awards is generously supported by The Venetta Miles Trust and made possible also thanks to the Friends of Tauranga Art Gallery, Tauranga Mayor Greg Brownless, The Incubator Creative Hub, and the Bay of Plenty Times.

Ticket Price: $30.00